February Home Maintenance Checklist To Get Your House Ready For Spring
In the bleak midwinter the last thing you possibly want to do is create and complete a home maintenance checklist. It's exhausting, time-consuming, and not at all inspiring. But February is also the perfect time to prepare your house for the upcoming spring and freshen-up the space.
Your February home maintenance checklist will have to focus mainly on clearing dust, removing the potential snow damages, and planning for the spring rains. This means the focus will mostly be on plumbing and drainage maintenance.
February Home Maintenance Checklist:
Have you heard of leak detectors?
Big basement floods don't always happen suddenly. Sometimes a permanent small leak can cause corrosion and mould growth. Why not try placing a leak detector under your washing machine, water heater or around the pipes in your basement? The device will detect water and an alarm will ring to alert you.
You'll be likely to use your bathroom a lot more in warm months coming, so make sure your toilet, shower sink and baths are adequately sealed, and patch up any suspicious areas.
You don't need a heavy winter storm to damage your roof – large amounts of rain, and sub-zero temperatures will inevitably have an impact. Without doing anything risky, which can endanger your health and safety, do a quick check of your room and look for visible damage and ice dams. Check for missing shingles and cracks in your roof and/or foundations.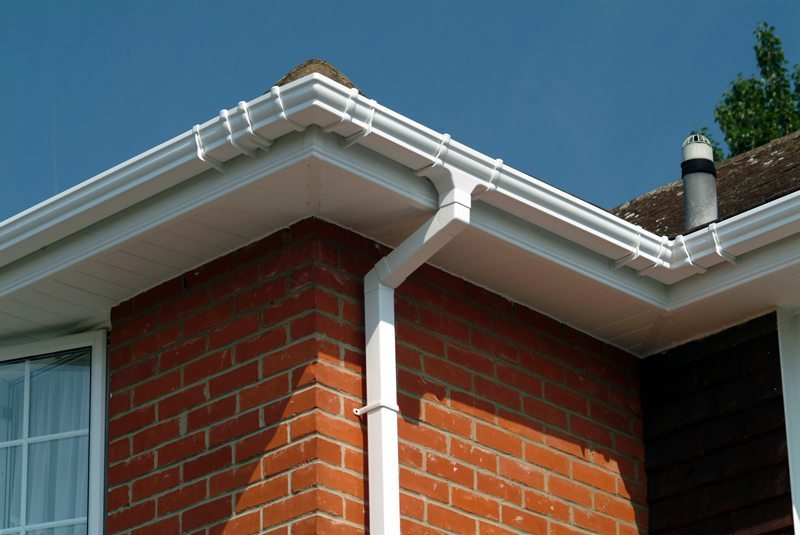 The end of February is a good time to give your gutters a clean, and remove any any debris that might have filled them over the winter. Remember that blocked gutters can cause water to run down your exterior walls and damage the foundations of the house.
We wash a lot of heavy clothes in the winter, and our dryers certainly take the toll. In February make sure to clean the hose pipe that connects the back of your dryer to outside vents. If you don't clear your dryer from lint, dust, and debris, it's efficiently will decrease will decrease eventually, and it can even lead to fires.
The attic might be a spooky and unwelcoming place bit it can benefit from your attention once in a while. Before the spring arrives, check the roof for leaks, mould or condensation. If you need to layer up to inspect your attic, that's a good sign. It means your rooms are well-insulated and the heat is not escaping through the roof.
Once you have finished your February home maintenance checklist, it's time to sit back and relax and wait for the spring.
Why not start planning your summer renovations early, now will be the best time to book with Baker Smith Plumbing and Heating Engineers to ensure we can fit you in around the holidays.
Our expert plumbers are ready
Competitive prices
Emergency plumbing services
Certified plumbers
Fully qualified plumbers for all your plumbing needs
When a plumbing disaster strikes your home or business there is no time to waste. Our expert plumbers can get to you quickly, and cover all sorts of plumbing work – from burst pipes and leaking radiators to leaking taps and bathroom installations. Best of all all our work is guaranteed and our rates are competitive!
Drainage
Your property can be seriously affected by messy drainage blockages. Our specialist engineers can locate and remove the issue, whether it's external, or in your down-pipes, toilet, sink, bath, shower or washing appliance pipe.
Boiler Services
We are boiler experts with experience in Gas Boiler Servicing, repairs and installations. A faulty boiler is not simply an inconvenience – it can affect your household routine, health and safety. Our expert Gas Engineer can tackle leaking boilers, low boiler pressure, banging noises, no hot water and boiler ignition problems.
Heating
Don't get left out in the cold. Our professional Gas Safe Engineers can cover all sorts of central heating issues. Faulty cylinders, broken gas fires, boilers not firing up, cold radiators and much more. Have a heating emergency? Call our team on 01727 730 590.
Plumbing
Knees-deep in water? Our plumbing engineers can help with all sorts of jobs – from toilet repairs and dripping taps to shower installation and radiator fixes. For our experienced plumbers no job is too big or too complicated. All work guaranteed, and fairly priced.
Bathroom Repairs
Our plumbers can help transform your bathroom into the relaxing place it's meant to be. From fixing leaking sinks and broken taps to fitting baths, toilets, showers or installing entire bathroom suites – there is not job too big or small.